New Business Division WMP Digital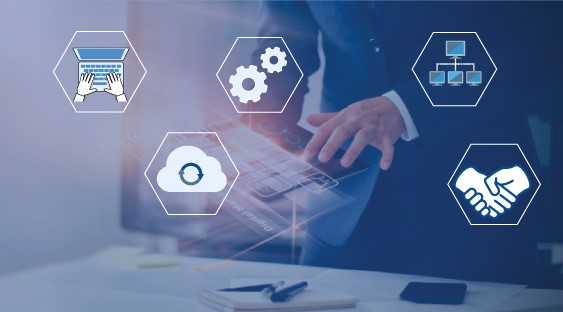 We are pleased to introduce WMP Digital, the newest of our business units. In addition to Tax&Accounting, Consulting and Legal, WMP is expanding its portfolio with an added value to support its customers along the digital transformation in Mexico. In this interview, Jörg Schädler, Chief Information Officer, explains not only what WMP Digital means for the WMP Group, but specifically what the process of setting up a digital business system at a customer's site looks like.
What does WMP Digital mean for the WMP Group?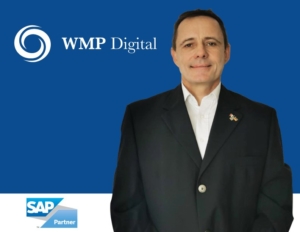 Jörg Schädler:
WMP Digital is a new business unit that expands WMP's portfolio for the same range of customers. There is a growing market for medium-sized and small companies coming to Mexico in need of these particular services. With WMP Digital, we want to support these companies in the digital transformation process by offering, among other services, implementation of SAP Business One and R3/S4 for their settlement in Mexico.
How exactly does WMP Digital support its customers in their digital transformation?
Jörg Schädler:
First, we visit the company and analyze both their business model as well as the business processes in place. In the second step, we find out which are the processes the customer wants to map in the digital system. With this information, a project plan is developed and further implemented in stages. Once the system has been set up, the project is delivered to the customer, but we stand as consultants to provide support on the problems or questions that may arise. In the event a customer does not rely on the appropriate infrastructure for a digital business system, a hosting service on our servers will be offered. This practice is now being done for nearly 100 customers managing SAP Business one in Mexico.
Why is WMP the ideal partner for medium-sized companies in Mexico?
Jörg Schädler:
WMP has over ten years expertise with a wide range of industries and operations in Mexico. One of the biggest advantages we have is our company's international background which has allowed us to get to know most of the management philosophies and values. At the same time, we are well acquainted with all domestic requirements and with those challenges that clients in Mexico may undergo. At WMP Digital our experts speak German, English and Spanish. We see ourselves not only as technical supporters but also as intercultural mediators.
Find out more about WMP Digital now! Click here for our services overview.
https://wmp.mx/UP1/wp-content/uploads/Bild_Blogpost.jpg
312
563
Eva Maria Weininger
/UP1/wp-content/uploads/WMP-Mexico-Advisors1.jpg
Eva Maria Weininger
2021-02-18 17:32:45
2021-02-18 17:32:45
New Business Division WMP Digital