10 years WMP Mexico Advisors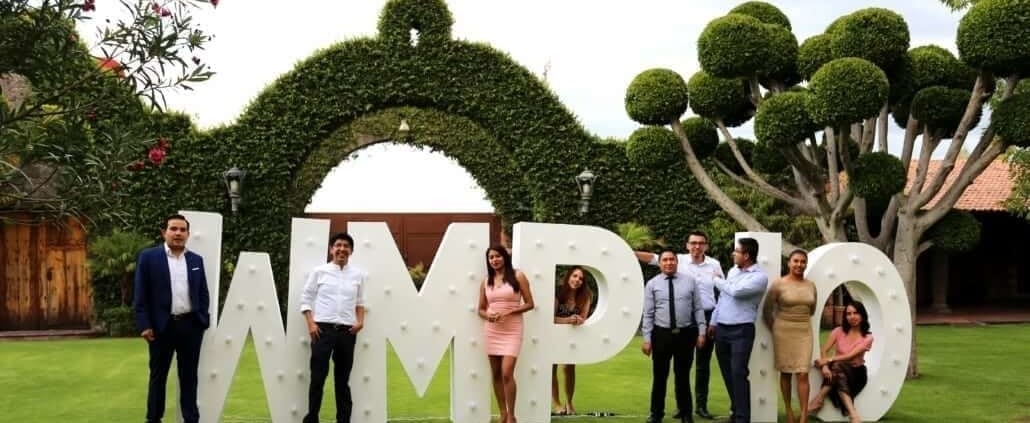 With an anniversary party WMP Mexico Advisors celebrated its 10 years successful performance. It took place in a festive venue in Querétaro with live music and both German and Mexican delicacies. 400 guests celebrated into the night, dancing and singing to the music of the band Mantekilla. Not even slight rain showers later on that evening dampened the festive mood.
All employees from the offices in Querétaro, Mexico City and Puebla as well as numerous international customers and business partners were invited to celebrate together the success of the past years and to look forward to the future.
WMP Mexico Advisors says thank you to all invited guests and employees for this brilliant evening!
The history of WMP Mexico Advisors
In 2018, two partners, Thomas Wagner and Anabel Muñoz founded Wagner Muñoz & Partners – the foundation for a successful company history. Due to the high demand for consulting services in Mexico, WMP Mexico Advisors was founded in 2012 as a Corporate Alliance combining WMP Tax & Accounting (formerly Wagner Muñoz & Partners), WMP Consulting Services, and WMP Legal.
After 10 years, 120 Mexican and international employees work at our offices in Querétaro, Mexico City and Puebla. They support more than 200 international companies across the country in all fiscal, financial, and administrative issues that arise during the initial period here, and in the management of their foreign subsidiaries in Mexico.
Let us help you secure the long-term success of your company!
With over 10 years of experience in the Mexican market and the wide network of contacts and relationships in local economy and politics, we provide our customers a distinct competitive advantage. We support companies with the aim of successfully starting up and operating their businesses in Mexico. We know the challenges that parent companies and their foreign subsidiary face in day-to-day work. With our profound knowledge of the opportunities and risks of the Mexican market, we offer you tailor-made solutions for any situation.
We advise you personally! – Contact: Mr. Finn Neugebauer, neugebauer@wmp.mx
https://wmp.mx/UP1/wp-content/uploads/10-jahre-WMP.jpg
568
1030
WMP Mexico Advisors
/UP1/wp-content/uploads/WMP-Mexico-Advisors1.jpg
WMP Mexico Advisors
2018-09-14 21:47:10
2018-10-17 18:04:07
10 years WMP Mexico Advisors