The role of women in the Mexican labor market

According to a study, the vast majority of Mexican women still work in the informal economy sector. Jobs are poorly paid and often with no social protection. In general, however, a rather positive trend towards gender equality has developed in recent years. For example, in 2019 the Mexican government passed a ban on dismissing pregnant workers in order to ensure women's economic safety thus eliminating injustices. The 2017 Global Gender Gap Report places Mexico in the second half of 144 countries that were evaluated. At 0.69 points, the rising emerging market was still in 81st place at the time. In 2020, Mexico is rated 25 with 0.75 points. Nevertheless, unemployment rate is higher for women than for men and wages applicable to similar services vary greatly, so that Mexico is rated 125 in this regard.
"Un día sin nosotras" – A day without women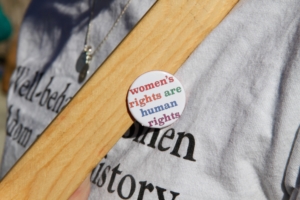 Only 10% of women in Mexico have a managerial position. In general, they are better represented in foreign companies based in Mexico than in Mexican companies. Worldwide GDP would increase by about $12000 million if women were employed under the same conditions as men. According to Milenio newspaper.
As a rebellion against gender inequity as well as demand for respect to females in the country, women will manifest their discomfort to this regard on March 9th. This movement was initiated by the feminist collective Brujas del Mar. Many schools and companies have agreed to give women the day off. The focus is on making tangible what society would be like without women. The economic aspect in particular is to be emphasized. Demonstrations will be seen in the whole country.
Yet, another small step for Mexico towards equality and justice.
https://wmp.mx/UP1/wp-content/uploads/student-849822_1920-e1583508686578.jpg
533
800
WMP Mexico Advisors
/UP1/wp-content/uploads/WMP-Mexico-Advisors1.jpg
WMP Mexico Advisors
2020-03-06 16:32:44
2020-03-06 19:04:19
The role of women in the Mexican labor market