International Tourism in Mexico and its Recovery after the Pandemic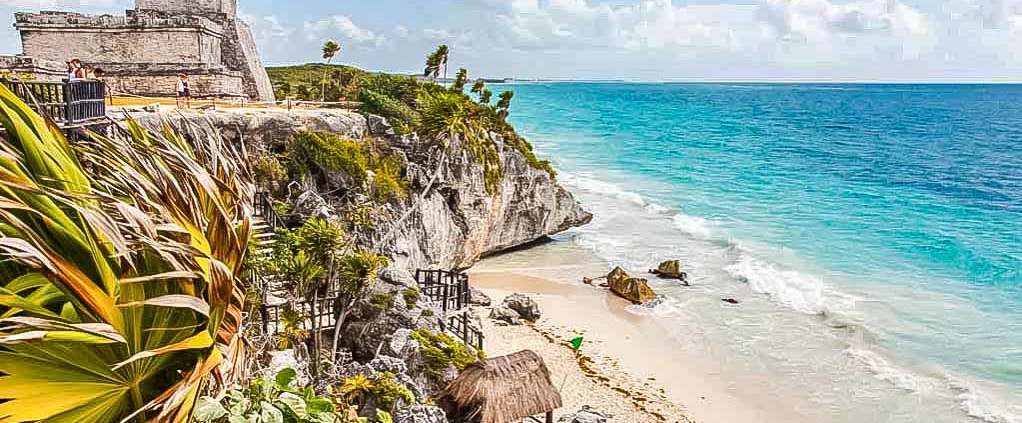 Tourism is one of the most important sources of revenue for Mexico, as it contributes a large portion, almost 9%, to the country's GDP. However, during the pandemic, global tourism suffered severe setbacks and is unlikely to fully recover in Mexico until 2023. Nevertheless, the country was affected less than most countries, as a lack of entry restrictions allowed international tourists to enter the country even during the pandemic, making Mexico the third most visited country in the world in 2020. Nonetheless, the Mexican tourism industry suffered greatly from the effects of the pandemic, which makes it all the more important that the numbers now finally seem to be recovering.
Comparing this year's August with August 2021, the number of international tourists coming to Mexico increased by 105.7%. 2.77 million tourists visited the country, compared to only 1.35 million during the same period last year. However, according to the INEGI Institute, these figures are still 22% lower than those reported in 2019. The statistics show that more tourists arrived by plane, 239.5% more than the previous year. Likewise, border tourism has also increased by 64%.
In connection to this, tourist spending during their stay in Mexico is also recovering. These amount to 1.8 billion US Dollars in August, which is over 250% more than in 2020. Moreover, this figure is only slightly lower than in 2019, which means that the per capita spending of international tourists has also increased.
Especially the Tourism in the Mexican Caribbean Has Good Forecasts
The region around the Mexican Caribbean seems to be recovering the fastest, even if it is still far below the figures of two years ago as well. The contribution of this region alone to the GDP is forecast to grow by 47.3%, compared to 2020. Similarly, per capita tourist spending is forecast to increase by over 60%. Notably, this development will also create up to 12% more jobs, which is particularly important given that around a quarter of all jobs in the region were lost during the pandemic. Globally, on the other hand, an increase of only 0.7% is expected.
The fact that Mexico and especially the Caribbean are recovering so quickly is largely due to the measures taken there to make tourism possible again. Regional travel restrictions are very flexible, infection rates remain low, and new health and safety protocols have been put in place. However, Julia Simpson, president of the World Travel and Tourism Council (WTTC), suggests additional measures to boost tourism after the pandemic. These include the freedom of travel for fully vaccinated tourists, easy proof of covid status, and the recognition of all WHO-licensed vaccines and the promotion of vaccine equity so that no region is left behind.
Do you have further questions about current economic developments in Mexico? Do not hesitate to contact us! Click here to get an overview of our services.
https://wmp.mx/UP1/wp-content/uploads/KW44-Image-e1637251510108.jpeg
575
1022
Liv Winterfeldt
/UP1/wp-content/uploads/WMP-Mexico-Advisors1.jpg
Liv Winterfeldt
2021-11-19 19:21:21
2021-11-19 19:22:32
International Tourism in Mexico and its Recovery after the Pandemic