Joe Biden's Infrastructure Plan – An Opportunity for Mexico?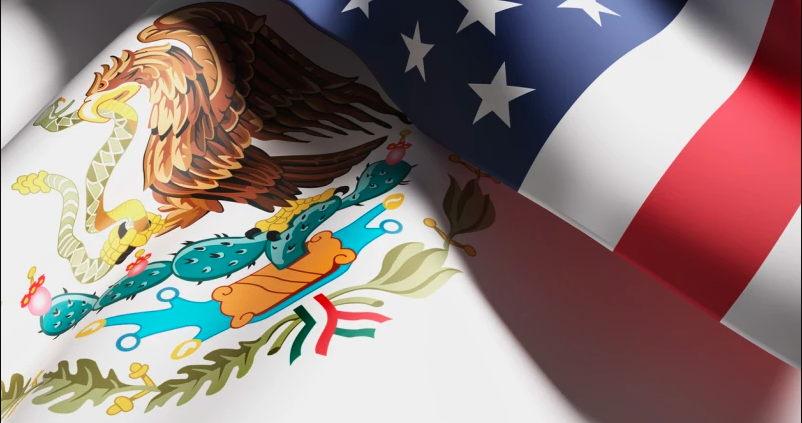 Recently, the U.S. Senate approved Biden's plan to expand the US infrastructure. It is part of the new U.S. president's "American Jobs Plan" and is intended to help the US economy recover after the pandemic. However, this project also offers a great opportunity for Mexico.
What does Biden's infrastructure plan entail?
The infrastructural plan is part of the "American Jobs Plan," which has four main goals: Accelerating the energy transition, increasing investment in innovation technologies, securing supply chains of strategic industries and redesigning urban and digital infrastructure. The infrastructure plan that has now been approved focuses primarily on expanding transportation infrastructure, such as highways, bridges and train lines. It has a budget of 1.2 trillion USD, roughly the equivalent of Mexico's GDP. Just under half of this is formed by increased government spending in the next five years, while parts of the remaining amount will be approved each year.
What does the plan mean for Mexico?
Experts and investors believe Biden's infrastructure plan will have a positive impact on Mexico's economy. The network of international value chains could cause Mexico's exports to the U.S. to double, since many of the resources the U.S. needs to develop its infrastructure come from Mexican suppliers. This also signifies a boom in investment and employment for Mexico, as 80% of the electronics and plastics required for planned projects will be manufactured in Mexico, benefiting the North of the country in particular. In medium term, an upswing in the automotive and electrical industries is to be expected. These increased exports will help Mexico recover from the pandemic and continue its current trade surplus.
Therefore, the impact of the Biden plan should not be underestimated, especially since the infrastructure plan is only one part of the "American Jobs Plan," which has a total budget of 2 trillion USD. This plan is designed to last eight years and is particularly focused on the expansion of new and environmentally friendly energies. As soon as this plan is realized, the U.S. economy will face major changes and already established, as well as new industries will experience an upswing. The new consumer needs of the U.S. will also pave the way for new industries and investment opportunities in Mexico, especially in new innovation technologies and renewable energy research and development.
Come to Mexico now! WMP Mexico Advisors will help you establish your business in Mexico. Contact us here.
https://wmp.mx/UP1/wp-content/uploads/KW34-Image-e1629995752382.png
535
802
Liv Winterfeldt
/UP1/wp-content/uploads/WMP-Mexico-Advisors1.jpg
Liv Winterfeldt
2021-08-30 17:18:01
2021-08-30 17:18:01
Joe Biden's Infrastructure Plan – An Opportunity for Mexico?