Rising Export Figures as a Promising Sign for Economic Recovery – Mexico's Getaway from the Crisis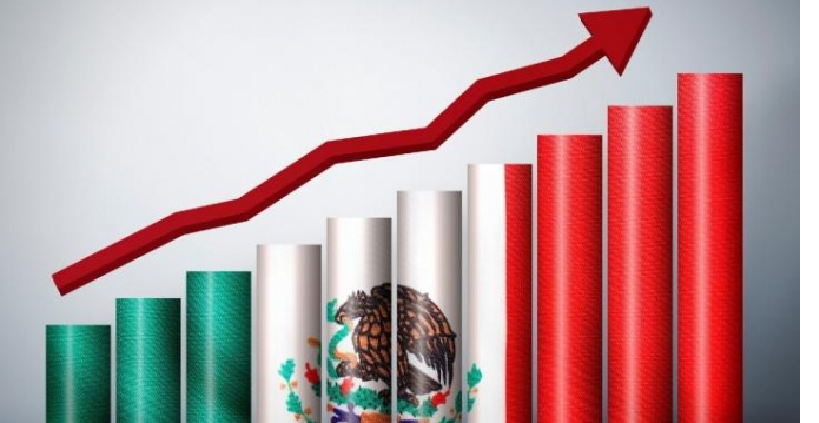 The pandemic has taken its toll on the world´s economy, however, economic recovery has finally begun for Mexico. During the first half of this year, exports were 3.85% higher compared to those reported in 2019 before the pandemic onset. In fact, Mexico reported the greatest increase in steel, agricultural and food exports ever in the last decade. Oil exports have also increased by nearly 58% and non-oil exports by almost 28%, which is largely thanks to the mining and manufacturing sectors. In addition, recovery is also evident in the domestic market. Over the last six months impots increased by 30%, which easily outweighs the 19.5% decline reported at the beginning of the pandemic. The main reasons for this increased demand in the domestic market are the holiday season and the overall economic recovery.
Recovery of the US Economy Benefits Mexico
The U.S. is Mexico's most important trading partner, as 80% of the Mexican exports are dedicated to the US market. However, the importance of Mexico to the US should not be underestimated either, as nearly 15% of the US international trade operations are with Mexico. As a result, the economic recovery of the US after the pandemic is also boosting Mexican foreign trade. Therefore, Mexican President Andrés Manuel López Obrador is now calling on the US to reopen its borders and promised to stop restricting Mexico's economy any further. The opening of the US – Mexican border is now due on September 21st, as the opening date previously scheduled on July 21st was postponed as a result of the Delta variant outbreak.
Economic experts are positive about the future
The length of this upswing is still uncertain, but the forecast is promising, the reason being, foreign trade is on the rise due to the T-Mec Agreement between the US, Canada, and Mexico. This is also contributing to the fact that Mexico's GDP is expected to increase by 6% and Mexico's trade balance has shown a constant surplus for three consecutive months. Besides, the proximity to the US as well as the new T-Mec Agreement turn Mexico into a particularly attractive country for investment. The fact that the industry sector is quickly recovering from the pandemic havoc is good news for investors as well as the fact that Mexico is one of the countries in the world with the fewest entry restrictions during the pandemic.
Do you have further questions about current economic developments in Mexico? Do not hesitate to contact us! Click here to get an overview of our services.
https://wmp.mx/UP1/wp-content/uploads/KW33-Image-e1629729311920.png
498
800
Liv Winterfeldt
/UP1/wp-content/uploads/WMP-Mexico-Advisors1.jpg
Liv Winterfeldt
2021-08-23 16:21:28
2021-08-23 16:39:41
Rising Export Figures as a Promising Sign for Economic Recovery – Mexico's Getaway from the Crisis