Mexico, a country for investment: Strains between Mexico and the United States are not an investment hindrance

After the stopgap agreement regarding trade and border affairs in connection with the conflict between Mexico and the US; the US President Donald Trump repeatedly threatens Mexico with imposing punitive tariffs on the country's import goods. Despite the economic challenges posed by these potential sanctions, Mexico is still offering a vast financial outlook for foreign investors.
Disadvantages for US economy in case of punitive tariffs
Mexico is the United States' third largest trading partner. Therefore, punitive tariffs on Mexican import products would as well affect US consumers and, most specifically; the American automotive industry. After Germany, Japan and the USA; Mexico comes fourth as the biggest motor vehicle exporting country.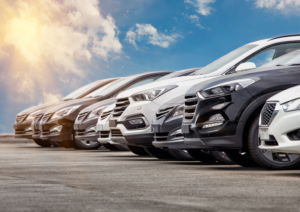 70% of the motor vehicles produced in Mexico are exported to the US. General Motors and Ford are only two clear examples of companies based in the US and procuring their supplies from Mexico. In consequence, the possibility of imposing punitive tariffs has caused shares to drop value (up to 6.5%). In view of the potential economic disadvantages, implementation of such sanctions is therefore dubious in case of breach to the new border regulation.
Attractive investment
Beyond the uncertainty of Trump acting out his threats, it has to be considered that energy and finance sectors are very much detached from the trade relationships entered into with the US. In particular, these sectors offer special and appealing investment opportunities.
By way of illustration, Saavi Energia is one of Mexico's largest energy producers acting independently. 92% of their main industrial and commercial clients would not flee out even if tariffs are implemented. Cashflow is therefore guaranteed despite the possibility strain between Mexico and the US may bolster. As for the financial sector, it is worth to mention AlphaCredit and Unifin Financiera as innovative and profitable financing companies. Recent profits reported are above 10%.
New economic potential in tourism and export sectors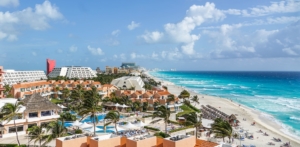 Various economic sectors might benefit, and even profits; as a result of Mexican currency depreciation. Such sectors include tourism and exports. Goods and services are paid in Dollars while operational costs are settled in Mexican Pesos. Hence, it might be even possible to attain financial benefits from the strain between the US and Mexico.
Tourism has a strong impact in Mexican economy. In 2018, this sector accounted for 2.4% growth thus representing 17.2% of the GDP. According to the World Tourism Organization (WTO), Mexico is the sixth most attractive destination country for international tourism.
As for the export sector is concerned, Mexico has a leading position as well. The country's products and exports are equivalent to those produced and exported by the entire Latin American countries. Besides raw materials finished products such as motor vehicles, electrical appliances and computers are part of Mexico's main export products. Furthermore, Mexico has entered into 46 free- trade agreements with different countries; more than any other country in the world.
For further information about Mexican export economy and investment in Mexico, please visit our blog.
https://wmp.mx/UP1/wp-content/uploads/investment-mexico.jpg
4480
6720
Ilka Truelsen
/UP1/wp-content/uploads/WMP-Mexico-Advisors1.jpg
Ilka Truelsen
2019-07-15 15:57:11
2019-08-13 17:22:58
Mexico, a country for investment: Strains between Mexico and the United States are not an investment hindrance