Taking stock after two years of the USMCA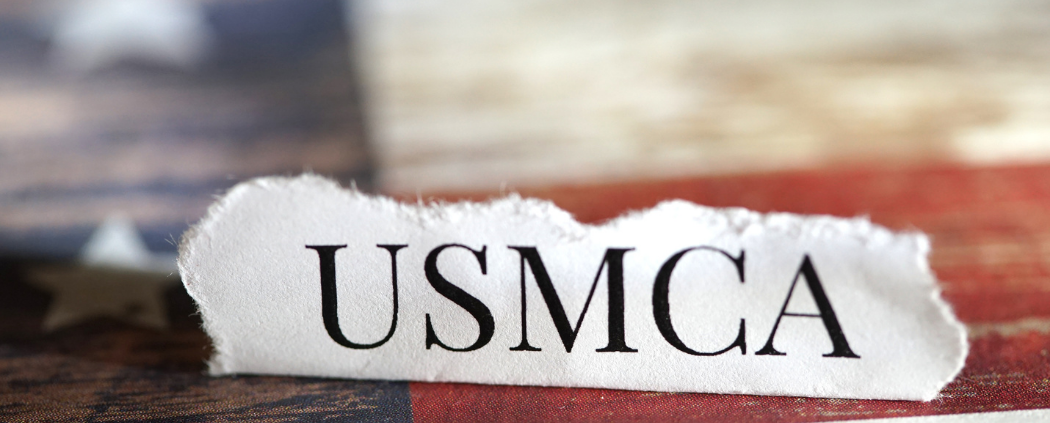 The first of July marked the anniversary of the signing of the trade agreement between the United States, Mexico and Canada. Two years ago, the USMCA agreement, a new version of NAFTA, entered into force. The previous NAFTA agreement, signed in 1992 between Canada, the U.S. and Mexico, marked the beginning of intense globalization and integration of economies and countries into a common market.
Experts and the private sector agree that the agreement between Mexico, the United States and Canada, on its second anniversary, is a success, having served its purpose of improving trade relations in the North American region. The numbers back up the claims:  In the two years since the agreement has been in effect, the region's trade exchange has increased from $166.1 billion (January 2019) to $266.8 billion (April 2022).
The USMCA has served as a buffer for Mexico during the pandemic. Juan Carlos Barrón, researcher at the North American Research Center (CISAN) highlighted that trade in North America has benefited from the covid pandemic and the war between Ukraine and Russia, as the possibility of nearshoring has been highlighted. Shifting value chains in the region are opening up greater opportunities for the three nations to produce and distribute their goods. There is an increasing interest from companies to come to Mexico and take advantage of the trade region.
Overall, the agreement plays a positive role in increasing trade flows, revitalizing bilateral and trilateral relations in North America, and strengthening channels for investors, companies, and governments to resolve problems and disputes. The three countries will meet in 2025/2026 and review the results of their efforts to decide whether or not to remain in the trade block.
Do you have further questions about current economic developments in Mexico? Do not hesitate to contact us!
https://wmp.mx/UP1/wp-content/uploads/Diseno-sin-titulo-3-1.png
600
1050
Liv Winterfeldt
/UP1/wp-content/uploads/WMP-Mexico-Advisors1.jpg
Liv Winterfeldt
2022-07-07 17:44:43
2022-07-07 20:24:40
Taking stock after two years of the USMCA