Electromobility in Mexico – Part 2: Local manufacturers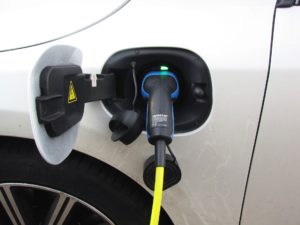 What about electromobility in Mexico? Does it even exist? The second part of the blog about electromobility in Mexico informs about local manufacturers.
Not only foreign companies like Ford and Audi have plans to relocate the production of electric vehicles to Mexico. Local companies are already producing cars and utility vehicles with hybrid and electric drive. Following an overview.
Motores Limpios
In July last year, Motores Limpios launched the Zacua model, a two-seater with the weight of only 380 kilograms. The range is around 200 kilometers at a top speed of 95 kilometers per hour. The charging time is eight hours. In the first five months after the launch, 100 vehicles were sold. The production of the Zacua model takes place in Puebla.
Moldex and Giant Motors
The Mexican companies Moldex and Giant Motors announced that they want to develop an electric taxi model on their own initiative, which will be launched later this year.
Moldex is a subsidiary of the multinational bakery Bimbo and Giant Motors is part of the company empire of Carlos Slim (Mexican business magnate and billionaire) which owns, among other things, a car factory in the state of Hidalgo. Since 2016, electric utility vehicles have been built in his plant, which were initially intended exclusively for Bimbo. Development and production are self-directed.
Vehicles Electricos Corporativos (VEC)
In cooperation with the Universidad Autonoma Metropolitana (UAM), VEC developed the first prototype of a battery-powered transporter about a year ago. The range is 100 kilometers with only 60 minutes charging time. The targeted market price is estimated at about 30,000 euros per car. When the vehicle is to come on the market, however, is not fixed yet.
The first part of the blog regarding electromobility in Mexico, published two weeks ago, gives an overview of the current market situation. Read more..
The third part about electromobility is dedicated to the topic of the charging infrastructure in Mexico and will be published in 14 days.
https://wmp.mx/UP1/wp-content/uploads/electromobility1.jpg
225
300
WMP Mexico Advisors
/UP1/wp-content/uploads/WMP-Mexico-Advisors1.jpg
WMP Mexico Advisors
2018-04-20 16:28:59
2018-10-17 21:54:17
Electromobility in Mexico – Part 2: Local manufacturers