Electromobility in Mexico – Part 1: Status Quo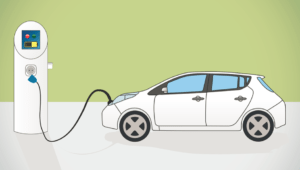 What about electromobility in Mexico? Does it exist? The first part of the blog provides an overview of the current market situation.
In the first nine months of last year, 7,283 electric and hybrid vehicles were sold throughout Mexico. Compared to the previous year, this represents an increase of 33 percent. In relation to the entire automotive market, it is less than one percent (0.7 percent). Nevertheless, a growth trend is visible, even if it is slow.
What are the reasons for the slow growth?
The relatively high price seems to distract many potential buyers. On average, Mexicans spend around 14,000 Euro for a new car. But the cheapest battery-powered five-seater, the Nissan Leaf, is available for 25,000 Euro. In addition, the maintenance costs are higher than for regular vehicles.
For manufacturers, a huge challenge is the reduction of the loading time, which seems too long for almost half of the respondents.
Important for potential buyers is also the range of the vehicles. Roughly three quarters of the respondents would like to have at least 500 kilometers, just under 20 percent even more than 800 kilometers.
Almost all potential buyers would welcome government support for electric car mobility.
How to increase sales?
Last year, the German Embassy, ​​Siemens and BMW organized a series of workshops to find out how the industry could be supported most efficiently. The results of the workshops were summarized under the title "Agenda 2020" and handed over to the Mexican Ministry of Environment (Secretaria de Medio Ambiente y Recursos Naturales – Sermanat).
Instead of direct subsidies on the purchase of e-cars, the Mexican government relies on tax breaks. The following taxes are therefore not applicable:
The tax on new vehicles
Vehicle Tax for Owners (depends on State)
Import tax on imported electric cars
Another advantage for the residents of the capital: Electric and hybrid cars are excluded from driving bans.
Why do Mexicans buy electric cars?
A non-representative survey (just 402 participants) of the market research institute Mercawise showed that environmental awareness is the biggest buying motive (78 percent). For more than half of the respondents, economic factors are also essential to make a purchase decision.
The second part of the electromobility in Mexico will be published in two weeks.
https://wmp.mx/UP1/wp-content/uploads/electromobility2.png
170
300
WMP Mexico Advisors
/UP1/wp-content/uploads/WMP-Mexico-Advisors1.jpg
WMP Mexico Advisors
2018-04-06 16:47:42
2019-09-24 19:57:24
Electromobility in Mexico – Part 1: Status Quo