Go smart: Smart Cities in Mexico

Smart Cities promote sustainable urban development through innovative technologies. Thus, life quality for their inhabitants is improved. Areas to be promoted in Smart Cities can be quite diverse ranging from environment, safety and urban design to tourism and leisure.
Regardless of the areas to be promoted in such Smart Cities, citizens should be actively involved in the use, implementation and promotion of measures, so that direct communication between government and society flows.
Tokyo and London are currently leading the international ranking of smart cities, followed by New York, Zurich and Paris.
Querétaro: Mexico's first Smart City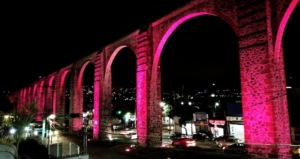 Querétaro has mostly been awarded with this 'title' thanks to the real estate project Ciudad Maderas. This project encloses the construction of technology companies, hotels, schools, shopping centers, residential areas, churches and 49.5 acres dedicated as natural reserve in El Marques district. The purpose of this project is to integrate technological developments into the daily lives of Queretaro's inhabitants. The project started out in 2013 and is expected to be finished in 2020.
Querétaro is also a Smart City in environmental and E-governance matters.
In August 2018, several eco-friendly measures, which included eradication of plastic bags in supermarkets and convenience stores; were implemented. Over 200 companies are currently participating in this campaign that spares up to 95 tons of plastic.
With regard to e-governance, the State Government has launched the QuerétaroCiudadDigital app. The purpose of this App is to narrow the gap between the citizens and the government. The app is regarded worldwide as second to none technology.
Smart transportation system in Mexico City
Mexico's capital city meets several Smart City criteria, especially that of transportation. A wide range of applications is readily available to residents to accomplish their daily journeys from A to B: Shared Travel Services, Uber, Easy, Cabify.
For those reluctant to spend long hours during the rush hour there is a non-motorized version of vehicles – As a matter of fact, Mexico City was one of the first cities in the world to implementing a shared bicycle system known as 'ecobici'.
Puebla and Jalisco
Other Mexican cities are also on their way to become Smart cities.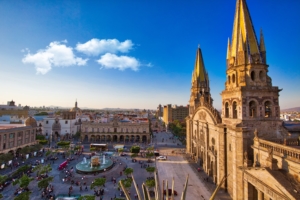 Since 2014, the city of Guadalajara has been working on the Ciudad Creativa Digital project, aimed to promote the digital and creative industry in the region. The city of Tequila, also in the state of Jalisco, is becoming an intelligent city as well. The Tequila Inteligente project is mainly focused in attracting tourism to the region. Some of the smart technologies already in use are the heat sensors which help measuring massive concentrations in public places.
Puebla has already jumped in the Smart City trend as well. The BarrioSmart project is particularly focused in promoting, intensifying and improving mobility, safety and life quality for the inhabitants. The Atlixco neighborhood is nowadays the first smart neighborhood in Puebla and the first of its kind in Latin America. Wifi is free in public areas and bike tracks are equipped with video – monitoring and alarm systems.
Economic relevance
Mexico is the Latin American country with the highest number of Smart Cities. Also, Smart Cities offer economic advantages for they represent niches enabling potential economic activities that have not been considered yet; for example, the 4.0 technology sustainable promotion, the energy and agricultural sectors. A wide range of growth opportunities lies ahead for companies falling in these categories. In the long run, Smart Cities will push forward towards Mexican economy diversification.
Learn more about digitalization and sustainable developments in Mexico! In our blog you will find more exciting articles such as Industry 4.0 in Mexico and the innovative city garden project Vía Verde in Mexico's capital city.
https://wmp.mx/UP1/wp-content/uploads/smart-cities.jpg
1214
1920
Ilka Truelsen
/UP1/wp-content/uploads/WMP-Mexico-Advisors1.jpg
Ilka Truelsen
2019-10-25 15:55:43
2019-10-25 15:55:43
Go smart: Smart Cities in Mexico