E-Mobility: How is Mexico adapting to the trend?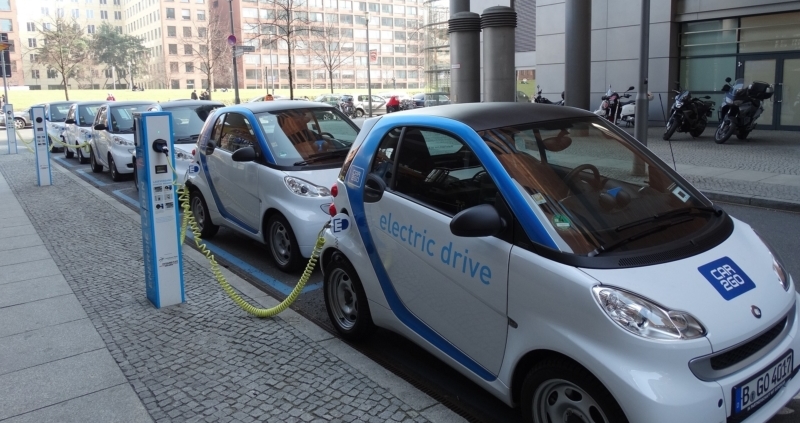 Electromobility is a trendsetter. The sustainable form of locomotion by means of electrically powered vehicles has become a global, constantly increasing trend in both the private and public sectors. For the first time, in 2018 over two million electric cars were sold worldwide – global demand amounted to 2.1 million. As a result, market share rose to 2.4% of all new registrations.
China
E-Mobility trend true leader is China. The country accounts for 60% of global demand and is therefore the largest electric vehicle sales market. In 2018, over one million electric cars and 202,000 electrically powered commercial vehicles were sold. This represents a 62% increase with regard to the previous year. As a result, electric vehicles' market share went from 2.7% to 4.5%. No other country in the world promotes electric mobility as much as the "Middle Kingdom". With 330,000 public charging stations, China is the country which provides the best infrastructure for electric cars.
Europe
Europe is also showing interest to invest in electric mobility: for the first time, the entire European Union have better ranking with regard to the same period in the previous year. Back in 2010, electric car registrations hardly accounted for 700 records in Europe. Now the trend is going upwards: late 2018 the number of new electric cars was around 100,000 while charging infrastructure began to expand.
With 53% out of all new electric car new registrations, Norway is nowadays the European electromobility trendsetter. Particularly, the reasons for such a success in the Scandinavian country are the state support in the form of subsidies, financial resources and a robust charging infrastructure.
What about Mexico?
The Mexican automotive sector is on its way to start e-cars production. A quick restructure is needed as Mexican manufacturers' production goes to every corner of the globe and therefore, it has to be adapted to the global trend.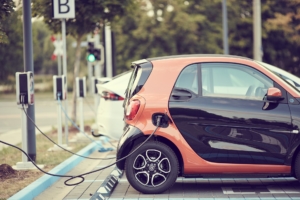 The electric mobility industry in Mexico is still in its infancy. Electric vehicle sales are still under 2%. According to the INA (Industria Nacional de Autopartes), an industrial association, around 50 companies supply components for electric and hybrid cars, cable harnesses mainly.
As far as charging infrastructure is concerned, Mexico relies on a robust charging infrastructure regarding other emerging markets. The two most important suppliers, ChargeNow and Tesla, together operate over 900 charging stations mostly located in the Capital city. This is also a sector with a great potential to promoting electromobility.
Mexico City is the busiest city in the country as traffic jams are part of the day-to-day life and therefore high levels of air pollution are all around. Here, electric vehicles could be a real solution to the problem in both public and private sectors, provided proper supporting measures are implemented. For example, this implies the use of alternative energy sources in the region such as wind and solar energy. Mexico City and the neighboring state Estado de México (State of Mexico) so far have sold a great deal of electric vehicles. In 2017, during the first three quarters; sales of electric and hybrid cars accounted for nearly 57% of total sales.
Projects sponsored by local companies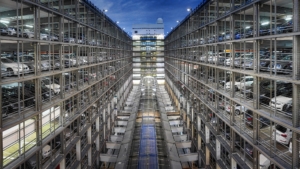 Foreign companies rule the Mexican automotive industry. Contrary to this trend, in the field of electromobility some local companies have become active as well. One of these is Moldex, a subsidiary of the Mexican bakery group Bimbo. Since 2012, the company has been manufacturing electric carriers for its own use to deliver goods. Together with the Mexican company Giant Motors, Moldex is now developing a model for an electric taxi. Mexican companies like LM&TH Automotive and Motores Limpios are also following the electromobility trend. They are developing small electric cars for urban traffic.
Electrical alternatives for private use are also gaining ground. Over the last three years, Mexican companies like Condumex, Nemak, Rassini and Metalsa have invested nearly 1.642 billion pesos in electric cars research and development. The aim is to establish themselves as the main industry suppliers in the short term.
Would you like to learn more about this topic? Then read our three-part blog entry about the status quo of electric mobility in Mexico, the activities of local manufacturers and the charging infrastructure.
https://wmp.mx/UP1/wp-content/uploads/Elektroautos-1.jpg
490
800
Ilka Truelsen
/UP1/wp-content/uploads/WMP-Mexico-Advisors1.jpg
Ilka Truelsen
2019-10-08 18:09:45
2019-10-08 18:11:46
E-Mobility: How is Mexico adapting to the trend?